About Us
American Turf & Tree Care
Around 45 years ago, Jay Woods, a Northern Colorado homeowner hired a lawn care company to improve the overall look and health of his lawn. Unhappy with the quality of service, he set out to provide better lawn care services for his community. Closing 'Woods Western Wear,' Jay founded Nitro Green in 1982.  He believed in having the highest standards for customer service and never sought to sell a customer something he or she didn't need. His goal was to simply provide a great service with beautiful results.
Over 40 years later, Nitro Green is now American Turf & Tree Care. The business is still family-owned by Jay's son, Brad, and is operated with the same level of attention to detail and commitment to providing healthy results for your landscape through excellent customer service. Part of that customer service is that we don't believe you should spend a fortune to get a lawn you love. 
Our Commitment: We are committed to healthy results for your lawn.
Image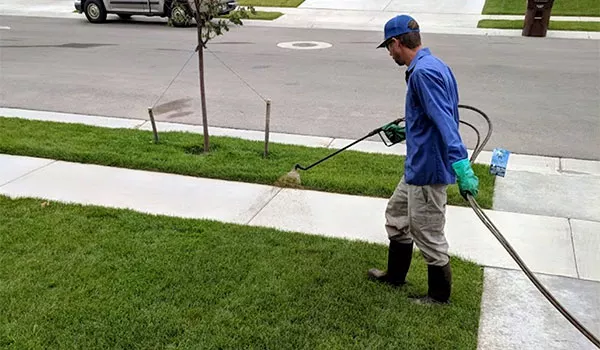 Building a Strong Culture
In the spirit of the founder, Jay Woods, the team at American Turf & Tree Care always finds joy in whatever they are doing. Whether they're scheduling routes or out in the field on a service call, laughter and excitement is present. Not only does this culture translate well with American Turf & Tree Care's skilled technicians, but it's also appreciated by their customers. Why not deliver quality results and have fun in the process?
Sound like a place you want to work!
Supporting the Community
Giving back to the community that has welcomed their business is important to Brad and the entire team at American Turf & Tree Care. Whether it's just the simple act of being kind to strangers, getting involved with an initiative like Project Evergreen, or donating to a great cause like the Weld County Food Bank, American Turf & Tree Care loves participating in their community. In fact, if you know of any volunteer opportunities, please email the team!
Our Guarantee
Should your issues persist in between scheduled treatments, simply let us know and we'll re-service your home for no additional cost to you. That's our guarantee to you!
Image