What kind of problem are you having? Select all that apply.
Tree Care in Loveland
The seasonal weather conditions in Colorado bring a host of issues, including insect infestations, diseases, and general wear and tear—that's where our team of professionals comes in with our tree service! After a thorough inspection of your yard, our team will use a combination of advanced treatment methods and preventative services to implement a customized program that addresses the needs of your specific ornamentals.
Our tree service in Loveland targets these threats with services such as:
Pest protection to combat damaging insects
Disease and fungi protection
Anti desiccant spray
Seasonal fertilization solutions
Dormant oil sprays
Outside of Loveland, we also offer our exceptional tree care program in Johnstown, Loveland, Eaton, and beyond.
Image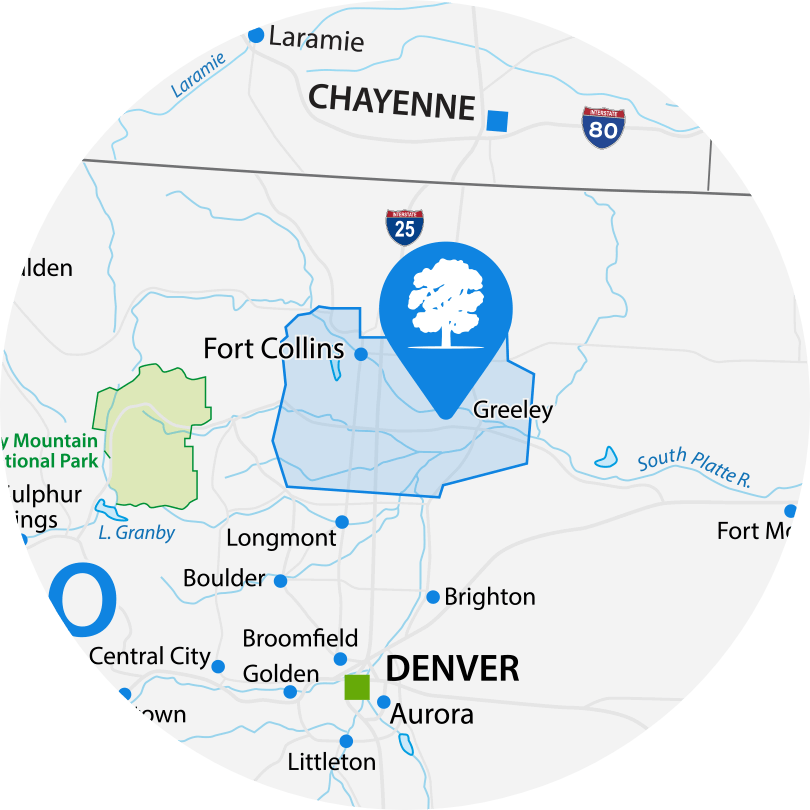 Our Guarantee
Should your issues persist in between scheduled treatments, simply let us know and we'll re-service your home for no additional cost to you. That's our guarantee to you!
Image