What kind of problem are you having? Select all that apply.
Tree Care in Eaton
Dried and dead trees are an easy way to kill the curb appeal of your home, but with the long Colorado Winter, it can be hard to keep your trees happy and healthy. Fortunately, the tree experts at American Turf & Tree Care are here to help! If you are in need of a tree service company you can count on to keep your trees looking their best, American Turf & Tree Care is the way to go!
Winter Tree Care From The Local Experts
With over 40 years of local experience providing quality tree care around Greeley, our team of experts is no stranger to the damage a long Colorado winter can cause to trees and shrubs. That's why our winter tree care is seasonally tailored, preparing trees for the winter by taking proactive steps in the fall. By hydrating and fertilizing before the coldest weather hits, we can prevent trees from drying out and showing damage in late spring and early summer.
Our winter tree care services include:
Five to six monthly visits throughout the fall for our lawn technicians to hydrate your trees before cooler weather sets in.
Anti-desiccant spray application to prevent your trees from further damage caused by pulling from water stored in their stems and leaves.
A 100% guarantee that if you are ever dissatisfied with the health of your trees, we'll do everything we can to make it right!
Image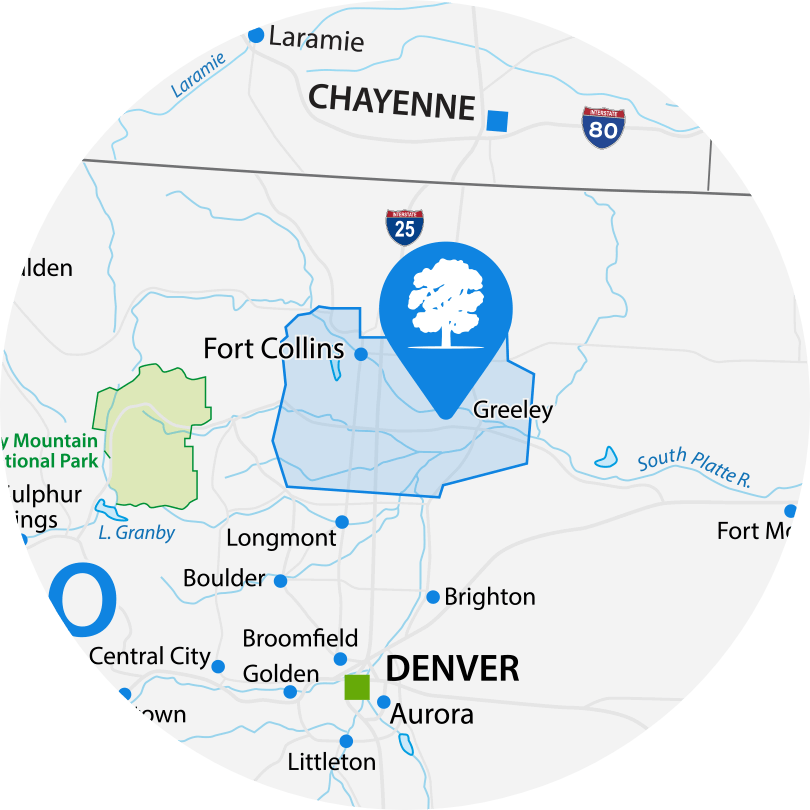 Our Guarantee
Should your issues persist in between scheduled treatments, simply let us know and we'll re-service your home for no additional cost to you. That's our guarantee to you!
Image