What kind of problem are you having? Select all that apply.
Tree Care in Greeley
Manicured trees and shrubs are the foundation of a stunning home. Our tree care experts begin by inspecting your yard to identify any potential issues. Then we develop a customized tree care program that addresses those threats over the long term. Our professional tree care includes:
Seasonal tree fertilization
Dormant oil
Tree disease protection, including Iron Chlorosis
Insect control, including Emerald Ash Borer
Fruit sprays
Recurring Treatments for Lasting Protection
For tree care to be effective, it must address the unique needs of the local landscape. At American Turf & Tree Care, our tree care includes regularly scheduled applications designed to prevent the majority of local obstacles—like insect damage and disease. We can intervene quickly, providing fast treatment solutions. 
One-Stop-Shop
Whether your trees need fertilization, your lawn needs to be aerated, or your backyard needs to be freed of mosquitoes, American Turf & Tree Care has the experience, expertise, and equipment for the job. Our trusted experts will keep your landscape thriving and healthy throughout the year, allowing you more time to enjoy your beautiful outdoor space!
To hear some first-hand accounts of our services, check out our reviews of our tree care in Greeley.
Image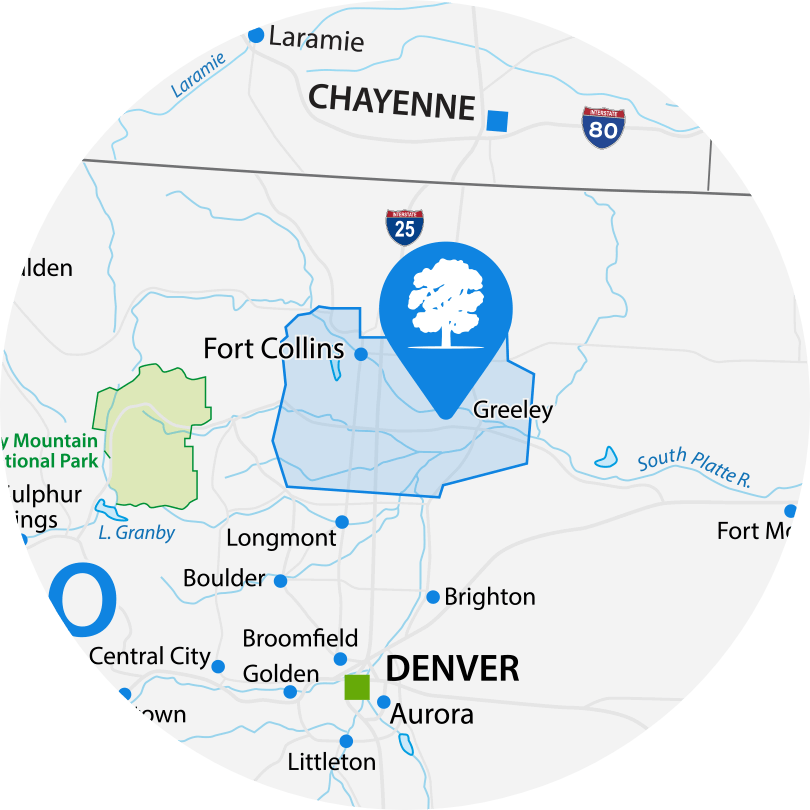 Our Guarantee
Should your issues persist in between scheduled treatments, simply let us know and we'll re-service your home for no additional cost to you. That's our guarantee to you!
Image