Mosquito Control in Severance
Your yard is an extension of your living space. Cookouts, picnics, and other outdoor activities are ways of making the most of it. But when mosquitoes invade your yard, they can ruin your plans. Even worse, mosquito-borne diseases like the West Nile and Zika viruses can threaten the health of your loved ones. Don't let mosquitoes dictate your outdoor plans! Since 1982, the mosquito control professionals at American Turf & Tree Care have been helping homeowners reclaim their outdoor space from these insects.
Targeted Treatment for Mosquitoes
When you partner with one American Turf & Tree Care for mosquito treatments, we not only find and treat the places mosquitoes reproduce but offer targeted treatments during those months of the year when mosquitoes are at their worst. With just four monthly visits, we can eliminate mosquitoes and restore your peace of mind.
Image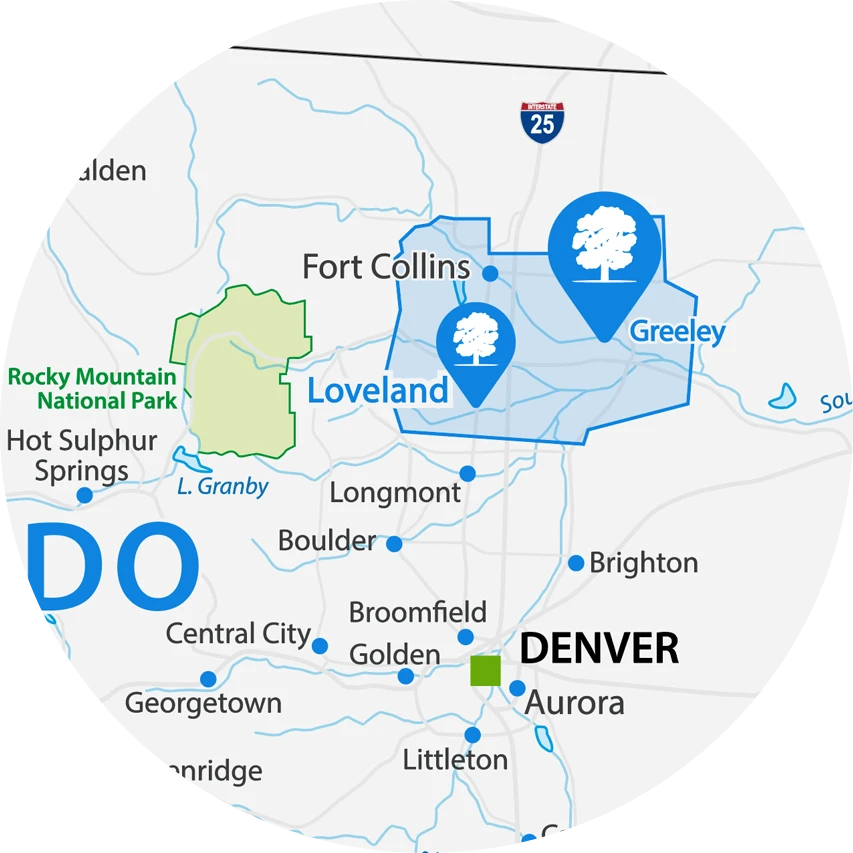 Get Guaranteed Mosquito Relief
Should your issues persist in between scheduled treatments, simply let us know and we'll re-service your home for no additional cost to you. That's our guarantee to you!